Welcome to The Red Oak Restaurant, where you can enjoy carefully prepared local and seasonal cuisine served in a friendly and relaxed atmosphere. Firmly rooted in southeastern Wisconsin, The Red Oak celebrates the richness of the area by crafting dishes and cocktails from locally sourced produce and artisanal cheeses, beers and spirits.
We know the weeknights can be hectic and we'd like to help make Wednesday a little easier, and sweeter! So we've put together a special menu at a special price for Wednesday take-out, Gotta Run Wednesday!
We are thrilled to partner with Yellow Dog Farm for our first Farm Dinner! You can find out more about Yellow Dog Farm and Karen Zera in this video we've put together.
Join Us for an End of Summer Farm Dinner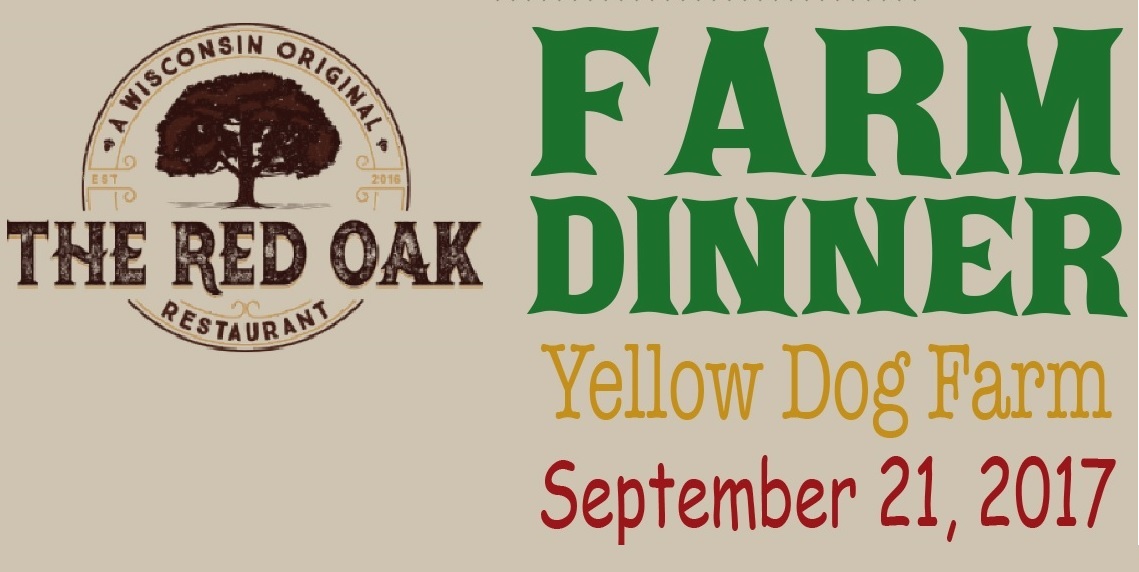 Check out our Event Page for more details.