Wollersheim Winery Tour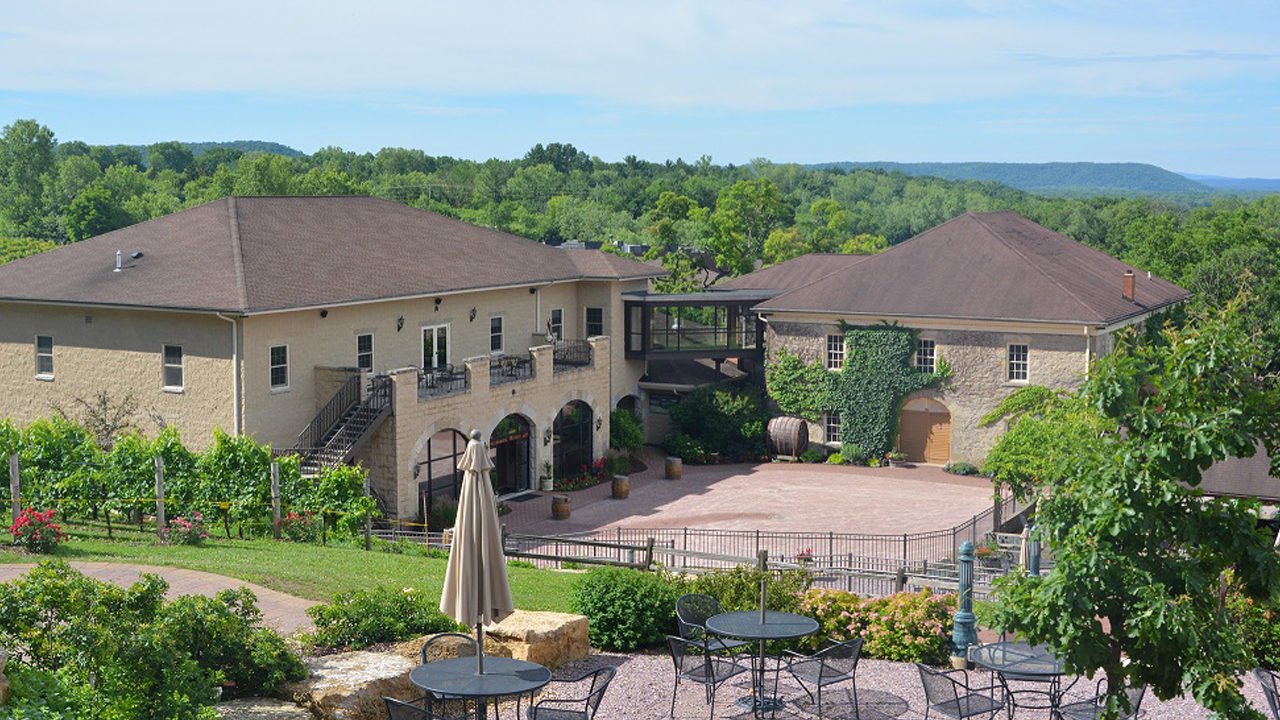 Join us on Monday July 30th for a tour of Wollersheim Winery in beautiful Prairie du Sac! We'll tour both their winery and distillery. We will be leaving by bus from The Red Oak Restaurant at 10am and returning about 5:30pm. A box lunch will be provided. Tickets are $75. Call to sign up, space is limited ! 262.857.8588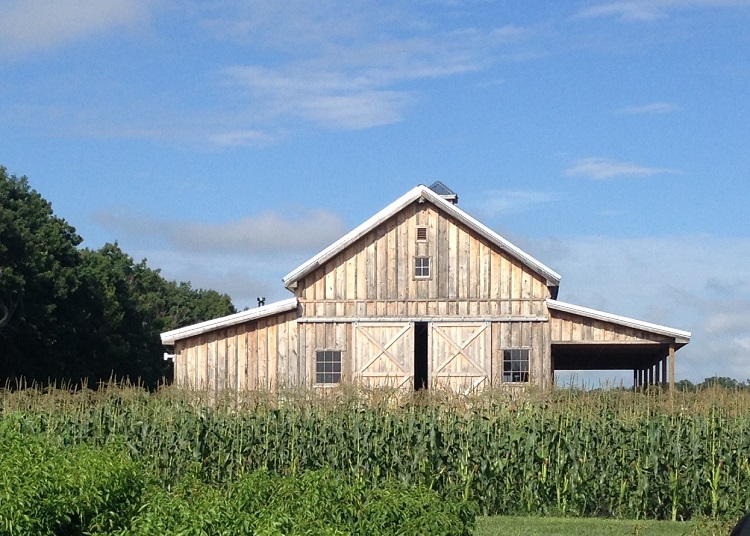 To celebrate the end of summer and our One Year Anniversary we will be hosting an outdoor dinner at Yellow Dog Farm in Paris on Thursday, September 21
Chef Krista and team have created an amazing 5-course meal with paired wines highlighting local seasonal ingredients.
Cocktails and farm tours start at 5:00 with seating for Dinner at 6:00. Parking will be at The Red Oak Restaurant with a free shuttle service to and from the Yellow Dog Farm (one mile from restaurant).
Tickets are $100 (plus tax + ticketing agency fee) and can be purchased online
Join us for a Special Evening!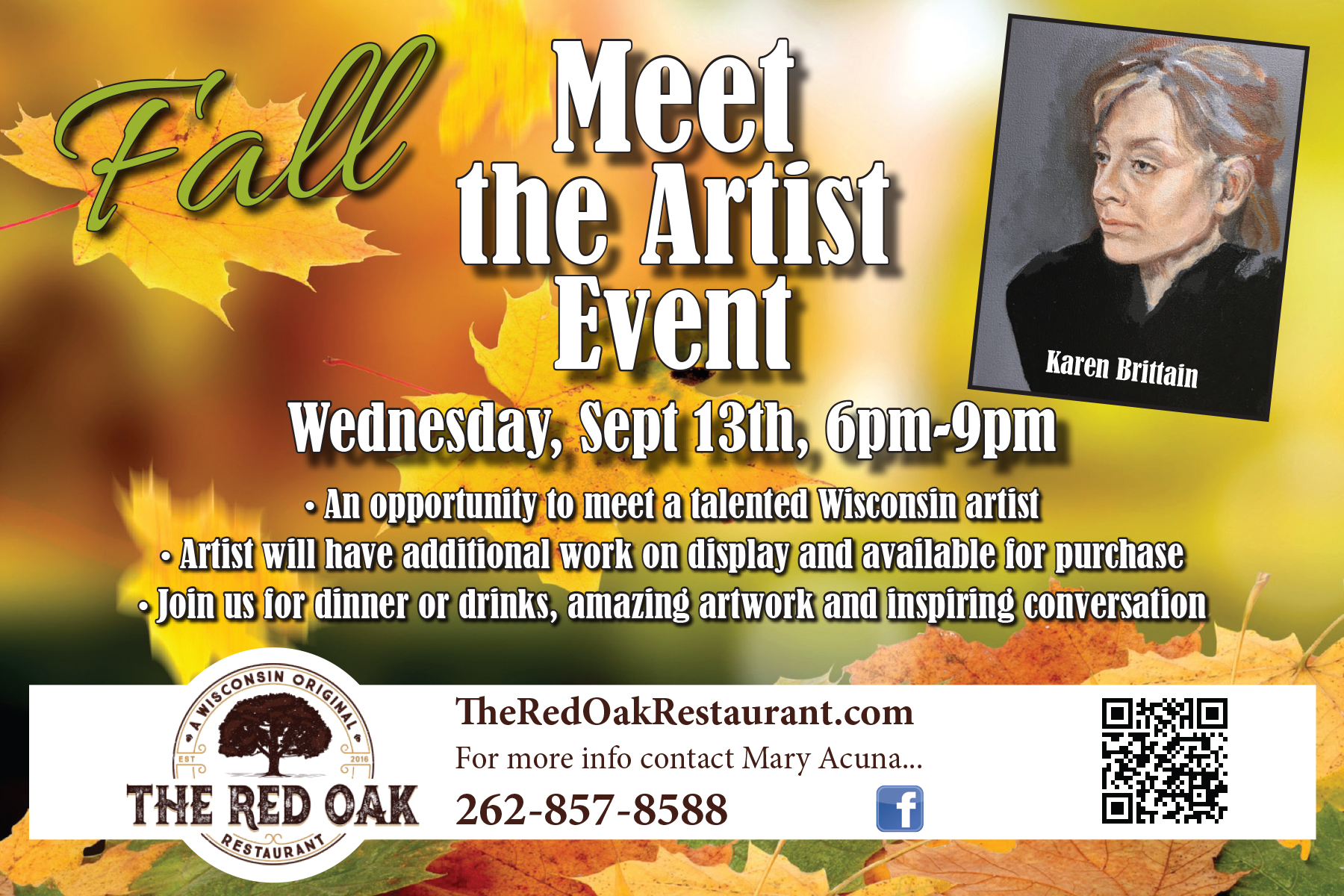 Join us for our Fall Meet the Artist Event on Wednesday, September 13 from 6-9
You'll have an opportunity to meet our currently featured artist, Karen Brittain, and see her work. Please stop by and show your support for our talented local artist community.