Events at The Red Oak
Murder Mystery Dinner
October 19th
Join the fun at a dinner full of mystery and murder! Pick up on clues, question the suspects, and solve the crime!

There are more and more reports lately of UFO sightings since the autumnal equinox. Even the US Space Force has issued media releases about all the activity. People have reported sounds over their homes at night, like a helicopter overhead but a weirder, eerier sound. Of course, there are the usual stories of alien sightings and abductions.

A bus to O'Hare from Milwaukee was re-routed from the freeway due to a major accident. Now, the bus is having weird engine problems. The Red Oak seems to be a good enough place to stop. The driver counts an extra person, though, that wants to get back on the bus. Everyone has a ticket but the count is off. Who – on Earth? – wants to get on that bus?

Doors open at 5:30 with dinner seating at 6.

Tickets on sale now!
---
Joe Diamond: America's Greatest Mind Reader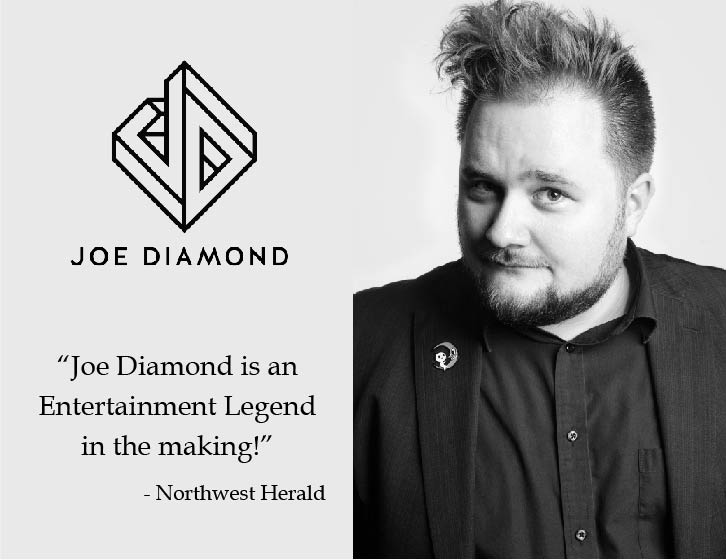 November 15th
Watch as Joe Diamond performs some of his most amazing mind reading abilities. He is the Mystery Performer everyone is talking about.

Join us on November 15th for dinner and a special performance by Joe Diamond. Witness LIVE his amazing mind reading skills and abilities as he chooses random audience members to participate. You won't see this ANYWHERE else!
Hope to see you there!

At no point during the dinner should you focus on anything which could be found on Google, Facebook or any other social media source. Whilst it would be impossible for Joe Diamond to find all the required information for people chosen at random, let's make sure this isn't what he's doing.
No need to worry we are told Joe Diamond will know if there is something you don't want revealed and we have asked that it will be kept confidential. Unless it's really funny 😉 Every show is slightly different and people will be chosen at random, dreams will be interpreted and minds will be read.

Doors open at 5:30 with dinner seating at 6.

Tickets on sale now!
---