Events at The Red Oak
45th Parallel Bourbon & Whiskey Dinner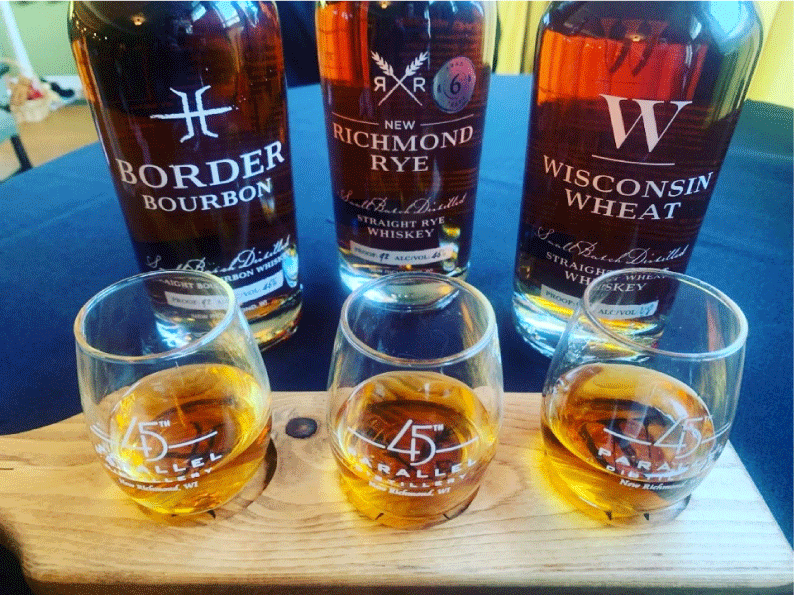 December 11th
Join us December 11th for a handpicked 45th Parallel Border Bourbon & Whiskey paired 4-course dinner designed by our own Chef Josh Tyler

We are excited to partner with 45th Parallel to bring you an exclusive bourbon and whiskey paired 4-course dinner. 45th Parallel is a family-owned craft distillery in New Richmond, Wisconsin. When they opened their doors in 2007, they were one of 50 craft distilleries in the United States–there are now more than 1,600. 45th Parallel went from making a single vodka to producing dozens of different spirits, including gins, whiskeys, aquavits, and citrus liqueurs. Their overall mission is to create high quality spirits using local ingredients when possible and to provide visitors with a great experience.

Doors open at 5:30. Dinner begins at 6pm

Tickets include 4-course bourbon or whiskey paired dishes along with a cash full bar.

Dinner Menu will be posted end of October.

Tickets on sale now!