Brightonwoods Orchard
Meet our Farm Partner Brightonwoods Orchard located in Brighton, WI next to Bong State Recreation Area, and owned by sisters Paula Puntenney and Judy Stone and Judy's husband Bill. Since we opened they have been supplying the amazing apples we use in our applesauce and seasonal dishes and hosted our May Orchard Dinner. What started off as a weekend retreat with a three acre orchard in the 1950s has become a successful 18 ½ acres of delicious specialized apples. Brightonwoods currently has over 200 varieties of apples on a combination of about 4,000 dwarf and semi-dwarf trees.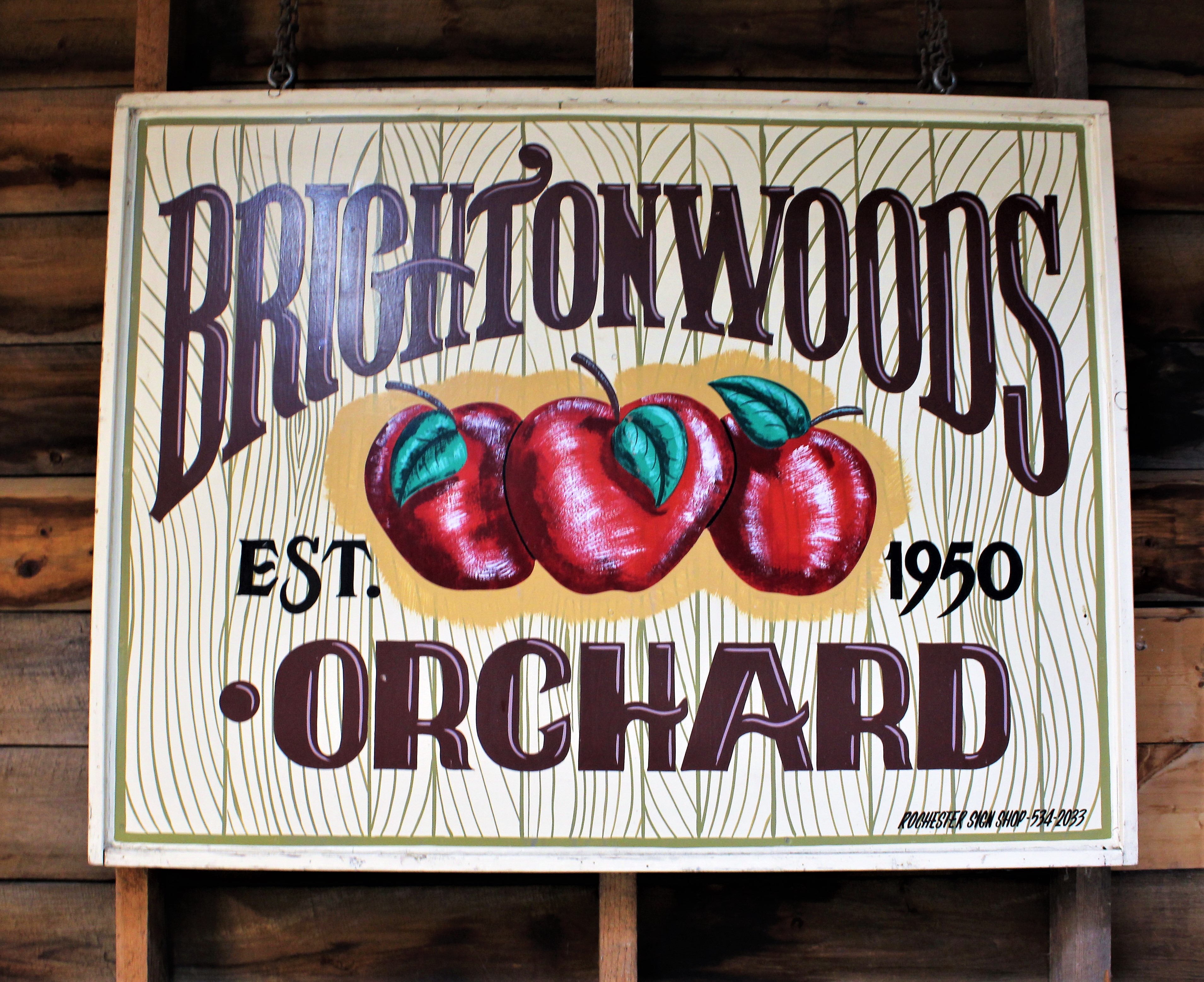 The orchard was established in the 1950s by Judy and Paula's father as a weekend retreat and on the weekends their father would sell his apples off of a wagon by the bushel. Then in the late 70s Bill, Judy and Paula took over the orchard and decided that they would try to continue and expand the orchard. Having been neglected for a few years Bill took a chainsaw to the trees to prune them back into shape and ready for production. Bill kept the "candelabra" structure for the original trees, but has since moved to central leader structure for their new semi and dwarf trees. In the mid-80s to early 90s they added another seven acres of apple trees. In the late 90s they decided to call the orchard "Brightonwoods."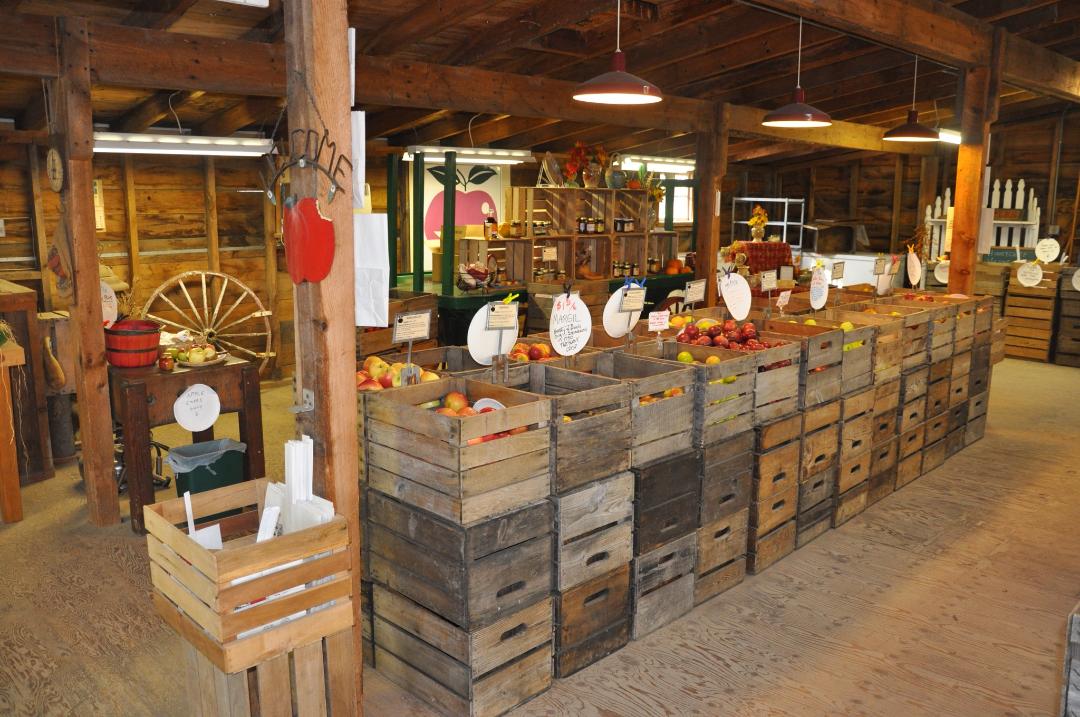 Many of their older standard size trees in their prime produced upwards of twenty bushels a year per tree while their dwarf and semi-dwarf trees produce only one to five bushels per tree. Even though dwarf trees don't produce as many apples as regular size trees they are more resistant to disease and their apples are still the same size. In addition to the many standard varieties that grow in the orchard there are also heirloom varieties which have been around at least 100 years. Often those old heirloom varieties were named after the person who discovered it, such as Tolman Sweet, or the location, like the St. Edmund's Pippin.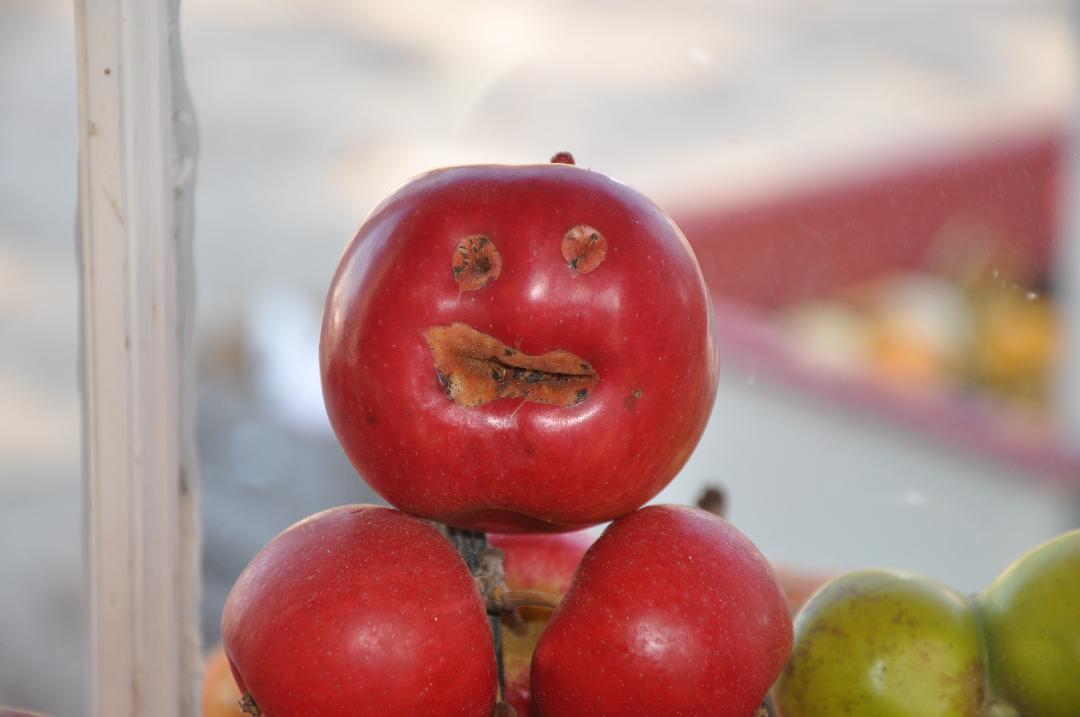 Bill is frequently asked which of the varieties is his favorite. While that changes depending on which varieties are ripening at the time, he says the most important question is which is your favorite, not his favorite. He identifies preferences on qualities such as firmness, sweetness and usage to help them find their favorite. This year the orchard expects to harvest 5,000 bushels, a little less than last year because of the weather driving pollination. The cold spring caused the apples to blossom late and then July was very hot so the trees dropped more of their apples than usual. Each apple is hand-picked by pickers to keep the apples from becoming bruised when being taken off the tree. During the year Bill, Judy, Paula and their orchard manager Jimmy Thelen are the ones who do most of the work but come September it takes a few more hands. The orchard hires fifteen people to pick, sort, sell and make cider at the end of the season. Some of these employees have been with them for decades.
Brightonwoods sells their apples at their store located on the property from 9am to 5pm, seven days a week from now until Thanksgiving. While not a "pick your own" orchard they offer their own apple cider, liberal apple tasting and other fall items in addition to apples. Also located at the orchard are AEppelTreow Winery and Glas All Naturals Cheese. Currently you can also find Brightonwoods Orchard at six area farm markets: Brookfield, Drexel Square, Southshore, West Racine, Kenosha Harbor Market on Saturdays and Milaegers(Racine) on Sunday… and of course in our delicious house made applesauce alongside our Friday fish fry!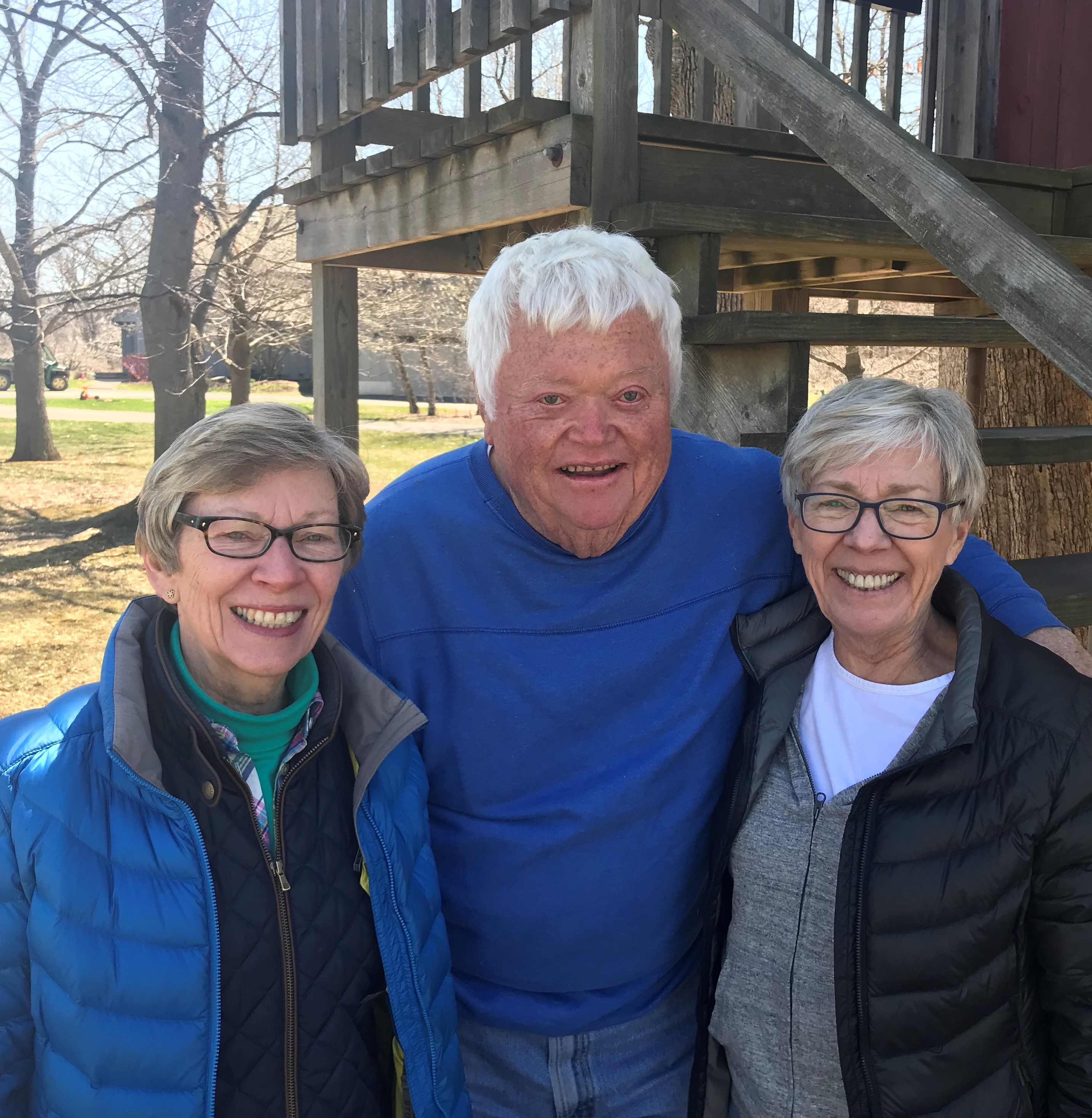 Check out the beautiful orchard and discover your perfect apple today! Brightonwoods Orchard