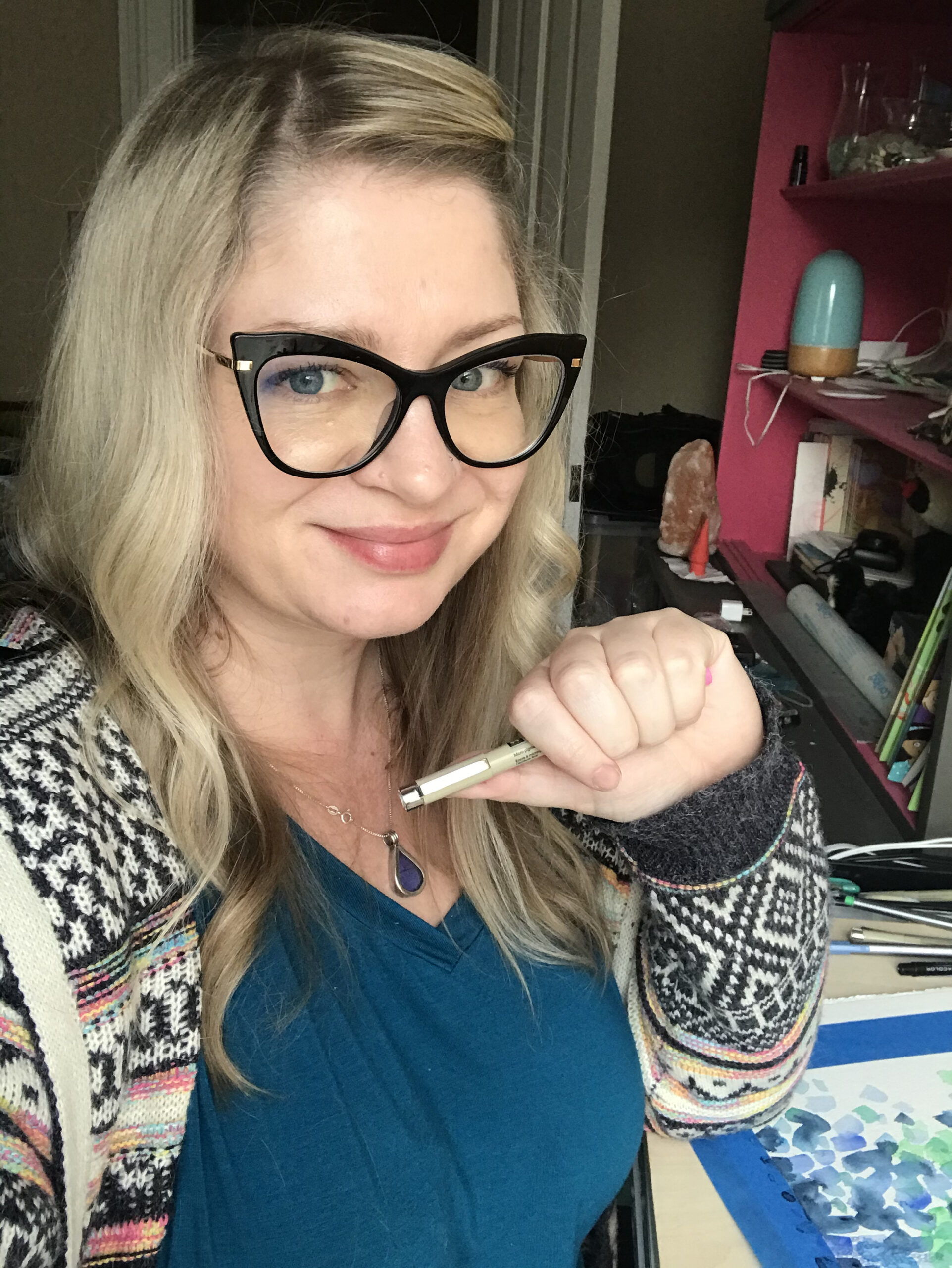 Janette Hill
Originally from England, Janette has been in the States for 17 years. She began working as a freelance illustrator when she moved here, working mainly on children's books. Janette has a background in publishing as a graphic designer and illustrator in England, so it made sense to focus on what she loved to do most, which was the art. Janette has since illustrated 18 books (under the name of Janette Louden).
She is self-taught as an artist and her style has changed and evolved over the years. She works in a lot of different medium and styles, from cartoon type digital illustration to the work that you see here today. There's definitely some children's book style influence in some of the pieces, but she is now exploring way more into abstract, whimsical marks on paper.
Janette loves colour and organic, repeated patterns that go on an adventure across the paper or canvas. She loves layer—hiding tiny details that draw the viewer into the piece. She enjoys the process. The discovery that there are always part of a piece that she dislikes, or feel like she screwed up, but, actually, in the end, when you look at the bigger picture (literally), it all comes together and becomes something beautiful. And in that, her own work has taught her to view herself and her life differently. Janette supposes that, in the end, is its purpose.