Turtle Creek Gardens
Meet Janet Gamble, owner and operator of Turtle Creek Gardens in Delavan Wisconsin. Turtle Creek Gardens serves about 140 CSA clients as well as area restaurants and other outlets. Janet has over 30 years' experience in organic and biodynamic agriculture. She started her first CSA (Community Supported Agriculture) in 1993 while working as an estate manager. She later spent sixteen years at Michael Fields Institute as Program Director, where she developed and led nationally recognized farmer training programs. Janet started Turtle Creek Gardens in 2010, a 100 acre farm that had been a combination of organic grass-fed beef and conventional farming. Today all 100 acres are organic certified with 15 acres reserved for vegetables the rest is used for greenhouses, pastured grass fed beef, and pastured hogs.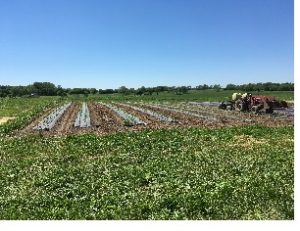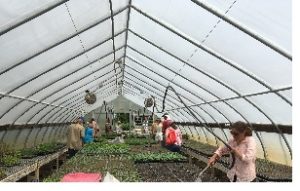 While organic certification is important to Janet, she believes it's not enough. Which is why Turtle Creek Gardens is also a biodynamic farm. For those not familiar with biodynamic farming, it's a systems approach to working with nature using regenerative practices. Farming can be pretty destructive and Janet and her team are always looking at systems to promote diversity, soil health and recycling. Animals are critical to that loop, as is how they manage grazing, tilling the soil, composting and maintaining the habitat around the farm for pollinators and beneficial insects. Often more costly in the short-term, decisions such as straw mulch for the animals, labor for composting, or cover crops lead to long-term benefits including improved soil fertility and reduced water consumption. Carbon sequestration and its positive impact on climate change is also important to Janet.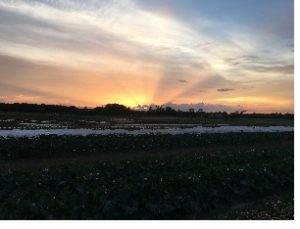 When asked why she does it, Janet says "I love the land, I love the plants, and I love the challenges of it. I'm always learning, it gives me drive. Putting together farm is so unique, what humans do in nature, how we can co-exist and co-create."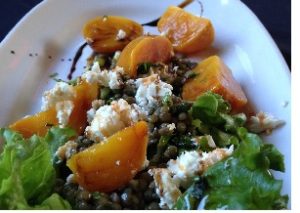 You can find many of Turtle Creek Gardens' products in our dishes, including golden beets, garlic scapes, lettuces, summer squashes and more as the season continues!
Turtle Creek Gardens offers direct farm sales and CSAs with drop points across southeast Wisconsin and Illinois. Check out their website for all their locations and additional information www.turtlecreekgardenscsa.com