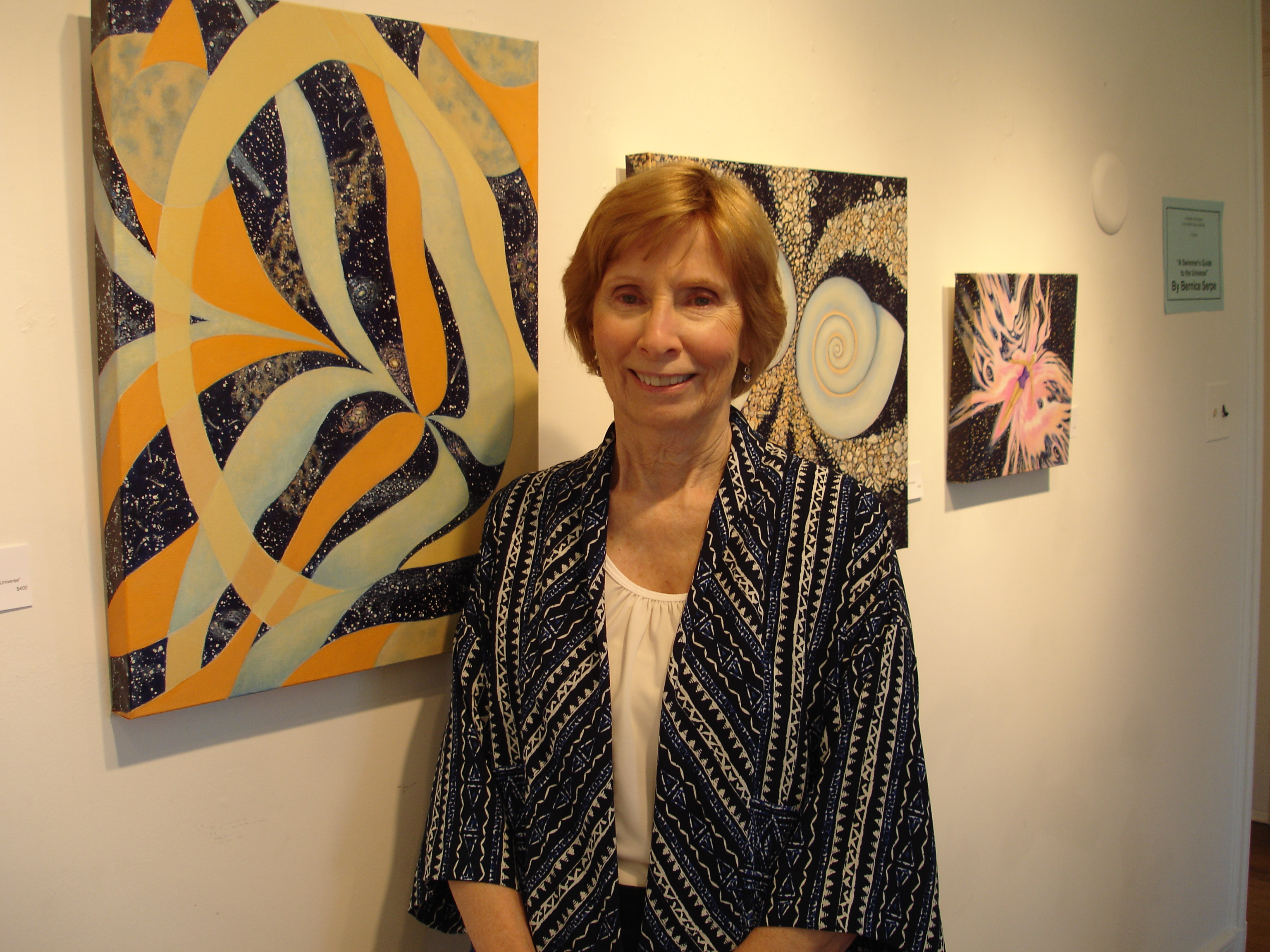 Bernice Serpe
Bernice is a lifelong resident of Kenosha County. A graduate of UW-Parkside where she studied drawing, painting, sculpture, and printmaking. After graduation, Bernice became involved in a gallery on the Kemper Center grounds in Kenosha and later at the Anderson Arts Center there, where her work is shown with other members of the Area Artists Group.
Bernice's early years were filled with hours exploring the shores of Lake Michigan and Paddock Lake at her family's summer cottage. Swimming, fishing, boating and exploring the landscape filled with berry bushes, wildflowers, lily pads, and cattails where red wing blackbirds found their perch gave her the opportunity to see nature's bounty and beauty day and night.
Her paintings are highly influenced by these experiences. Early in Bernice's career, she painted water scenes with lily pads and flowers. In addition, cat fish have been included in other paintings. At present, she is painting birch trees and stars at night. They will be shown at the Anderson Arts Center late in summer.
The paintings in this exhibit were created from experiences outdoors at sites such as 4 Mile Park and Lighthouse on Racine's Lake Michigan shore, Door County, Rock Lake in Trevor Wisconsin, her neighbor's garden and the Kidera's beautiful property, a short distance from the Red Oak.
All the paintings shown here are created using acrylic paint on canvas. After the early years painting in oil and watercolor and exploring varied creative experiences, Bernice settled on acrylics as her favored medium. She likes the vibrant hues available to her and the ability to paint without dangerous mediums.