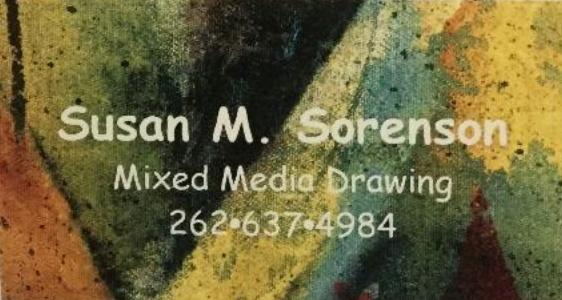 Susan thinks of her mixed media abstractions as layers of intuitive thought, all about feelings, sounds and rhythms; spoken in the symbolic language of color, shape and the drawing mark.
Her process starts by layering color of different media on paper. Working into and a taking out; forming, shaping, making marks, collaging in bits of her poetry, printed material or torn pieces of previous work. Often working over the collage pieces as well.
This process allows for manipulation and surprises. The brain shifts that occurs takes Susan to another place while working. This is what she finds exciting in her endeavor to create art.