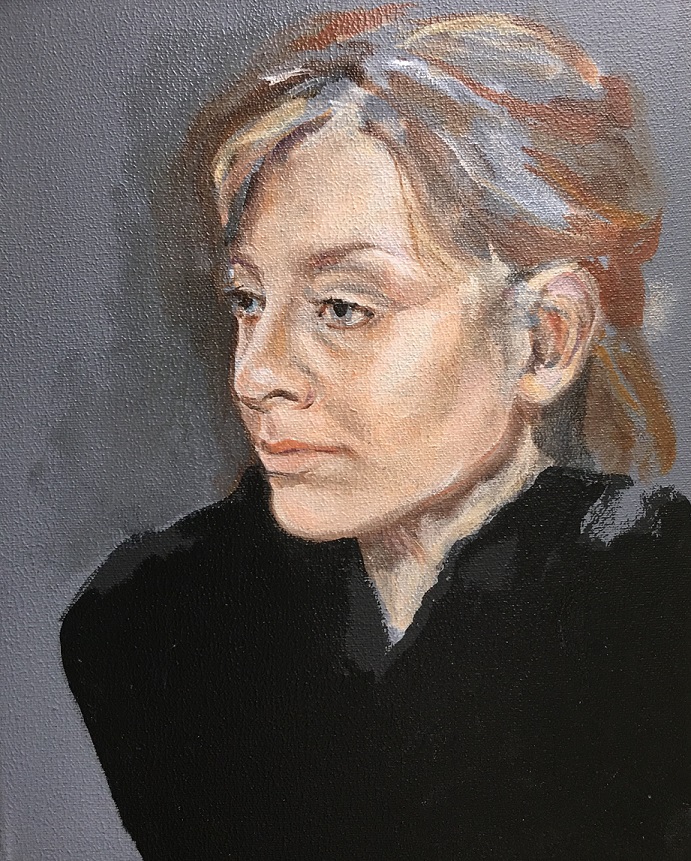 Karen Brittain has always been entertained by her ability to imagine. Growing up in a rural area made everything in the outside world seem fascinating for her. She creates her own brand of mystique when she paints portraits of people, primarily women, whom she does not know. Her fascination is in re-inventing and re-creating characters for her paintings based on compilations of facial features, ethnicities, body types and time periods.
Her latest series, which is called "Sisterhood", is a collection of fictitious female characters. She describes them as "visual assumptions". They are for her a collection of daydreams, where in a visual sense, her characters come to life. By understanding and questioning the complexities and layers of sentiments women carry throughout their lives Karen contemplates the emotions, vulnerabilities, desires, hopes, risks, and fears that weave their way throughout our lives.
The sisterhood series is meant as an open invitation to the viewer to interact with the subject by imposing our own narratives. By interacting with the paintings in this way the artist invites self reflection upon the part of the viewer . What we see in her paintings might very well reveal something of ourselves.
Website: Karen Brittain Fine Art (KarenBrittain.com)