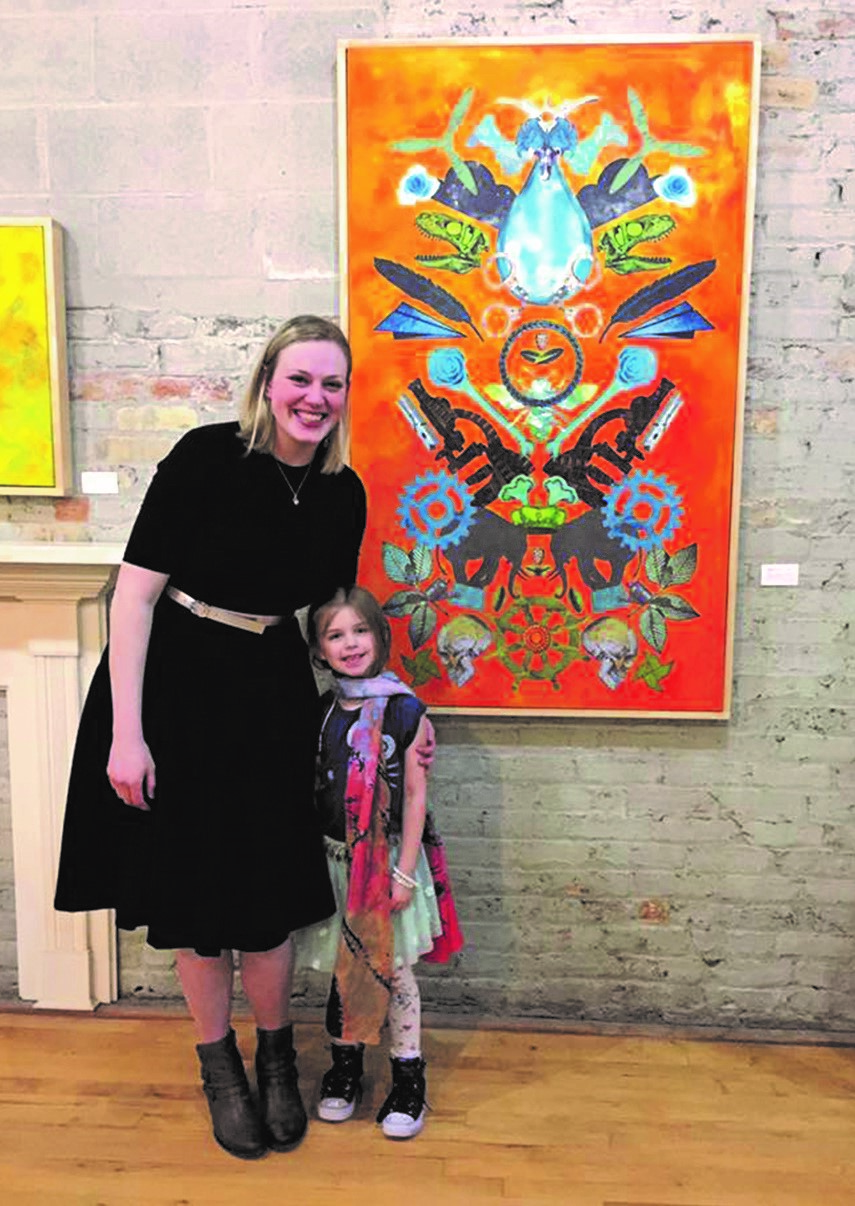 Amy grew up in Illinois and attended Carthage College. She works for Against the Grain Creative Concepts in Kenosha, is an avid vintage hunter and freelance designer. Amy lives in Kenosha with her boyfriend, Artist Jeff Baenen and their 3 rescue dogs, T-Bone, Fred and Ollie.
Amy's work tells narrative stories and she incorporates many different kinds of media. Within these collages each piece has a specific story or feeling that Amy wanted to visually express. . .however your interpretation of them is totally your own.
Visit amylynnross.com for more information.